Challenger 18 D Swim Spa
Elite Performance, Airless VIP, Programmable Speed
Challenger 18 Deep
is rated out of
5
by
4
.
The Challenger 18 D features an uninhibited swim area and increased depth for buoyancy. With an airless jet system, this swim spa is ideal for endurance athletes, fitness enthusiasts, and wellness seekers. The variable speed current lets you set the pace, whether you want a challenging workout or recovery session. After a workout, you'll enjoy the relaxation and rejuvenation of the Xtreme Therapy Cove and contoured seats with massaging jets.
Challenger 18 D
Specifications

Dimensions
215" x 94" x 60"
(547cm x 239cm x 153cm)
Water Capacity
2,080 Gallons (7,874 L)
Weight Dry/Full
2,840 lbs. (1,288 kg)
21,115 lbs. (9,578 kg)
Propulsion System
Airless VIP Technology
Power Requirement
230V / 32 Amp
Pumps
3
Stainless Steel Jets
45 (Incl. 6 Airless VIP Jets)
Water Features
1
Ozone System
Standard
Filtration
EcoPur® Charge
LED Lighting
Waterline
Listing Number
9916
Challenger 18 D
Standard Features
H2X Fitness Swim Spas are built with premium features that come standard for the best in exercise and relaxation.
*For International Challenger swim spas, the VSP system is currently not available. Instead, 3 high flow pumps create a strong, deep, and wide water current from a combination of 7 available speeds.
At Master Spas, we make buying a swim spa just as relaxing as owning one.
See a swim spa, select the perfect size.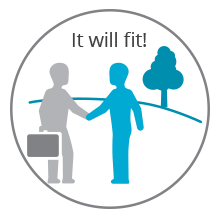 We can do this with a photo & dimensions or by visiting your backyard.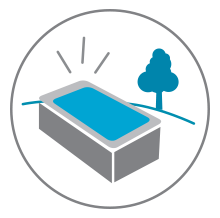 When you're ready, installation can take less than a day.