Swim Spa Covers by Master Spas
Master Spas manufactures its own covers at its production facility in Fort Wayne. Made with marine-grade vinyl and insulation, the covers are designed to snugly fit over the swim spas. Master Spas only manufactures covers that are built to the strict ASTM-F1346 standard for lockable safety covers.
Benefits of Swim Spa Covers:
Lock in heat, lowering energy cost.
Protect the acrylic shell from sun damage.
Maintenance is made easier. The snugly fitting swim spa cover keeps out natural elements, such as leaves and precipitation.
Safety. Key safety locks prevent others from removing the cover.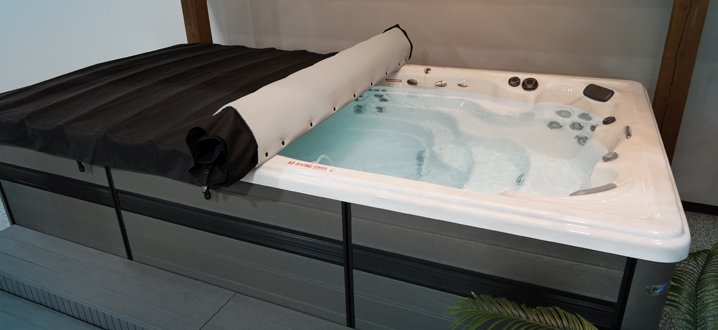 Axis Swim Spa Covers
The Axis Cover System makes it easier for you to use your swim spa. Whether you're looking for a simple solution for handling your swim spa cover or if you want the best swim spa cover on the market, the Axis Cover System is the best choice.
What is the Axis Cover System? It's a unique rolling swim spa cover that can be used by most anyone. It has a low profile, making it ideal for custom swim spa installations.
Made with premium materials to last a long time.
Axis Cover has been designed to fit nice and tight using our unique fastening system
Axis Covers feature multiple safety locks to keep your swim spa secure.
Available in two colors
Three-year limited warranty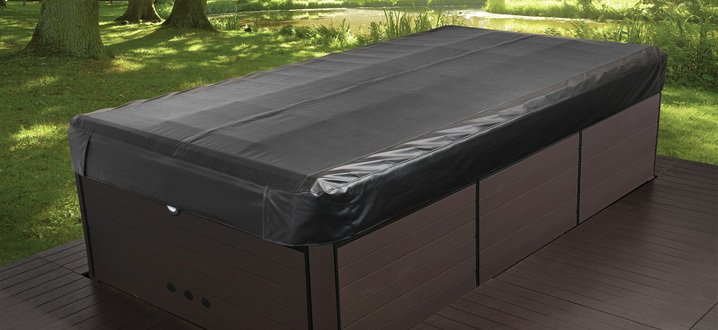 High-Density Foam Swim Spa Covers
Traditional bi-fold covers have a vapor barrier, which protects the cover and prevents evaporation
High-density 5-inch foam for unmatched energy efficiency
Durable
Limited warranty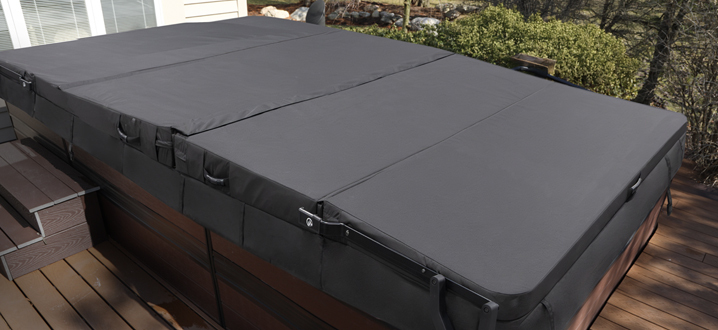 Swim Spa Cover Lifters
If you are interested in a folding swim spa cover, a cover lifter can be installed. The lifter will make it easier to open and close your swim spa cover.
For information, contact your local Master Spas dealer.