Trainer 18 D Swim Spa
High Performance, Air-injected VIP, Adjustable Speed
Trainer 18 D features a large uninhibited area with increased depth for buoyancy that is perfect for fitness training, aquatic exercise, and family fun. The VIP (Velocity Injector Plate) Technology improves the swim jet performance and increases water output for an enhanced exercise experience. With incomparable health rewards, hydrotherapy, and relaxation this swim spa offers a full measure of enjoyment.
Trainer 18 D
Specifications

Dimensions
215" x 94" x 60"
(547cm x 239cm x 153cm)
Water Capacity
2,235 Gallons (8,460 L)
Weight Dry/Full
2,710 lbs. (1,229 kg)
22,275 lbs. (10,104) kg)
Propulsion System
Air-Injected VIP Technology
Power Requirement
230V / 32 Amp
Pumps
2
Stainless Steel Jets
43 (Incl. 4 VIP Jets)
Water Features
1
Ozone System
Standard
Filtration
EcoPur® Charge
LED Lighting
Waterline
Listing Number
1130
Trainer 18 D
Standard Features
H2X Fitness Swim Spas are built with premium features that come standard for the best in exercise and relaxation.
See What Our Customers Are Saying
"The swim spa is better than we expected, we rarely miss a night in it. The LED lights are amazing at night. We have experienced great exercise benefits from our Spa. "
- Beverly, Missouri
"This was a great purchase. It is so relaxing and also great exercise."
- Gomer, Missouri
At Master Spas, we make buying a swim spa just as relaxing as owning one.
See a swim spa, select the perfect size.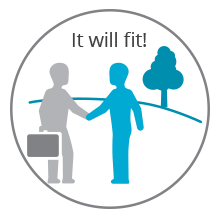 We can do this with a photo & dimensions or by visiting your backyard.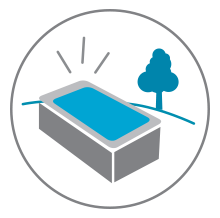 When you're ready, installation can take less than a day.