Therapool D Swim Spa
Fitness Oriented, Air-injected Flow Stream, Dual Speed
Therapool D
is rated out of
5
by
32
.
The Therapool D measures close to 8 ft x 11 ft and has a massive 60 inch depth. It has more than 50 jets with three high-performance flow stream swim jets for resistance training and aquatic exercise. It comes standard with the H2Xercise™ Fitness System for rowing and strength training. It also comes standard with waterline LED lighting, a waterfall, and stainless steel jets. The Therapool D is the perfect swim spa for exercise, fitness, and family fun.
Therapool D
Specifications

Dimensions
132" x 94" x 60"
(336cm x 239cm x 153cm)
Water Capacity
1,060 Gallons (4,013 L)
Weight Dry/Full
1,720 lbs. (780 kg)
11,860 lbs. (5,380) kg)
Propulsion System
3 Flow Stream Swim Jets
Power Requirement
230V / 32 Amp
Pumps
2
Stainless Steel Jets
54 (Incl. 3 Flow Stream Swim Jets)
Water Features
1
Ozone System
Standard
Filtration
EcoPur® Charge
LED Lighting
Waterline
Listing Number
7600
Therapool D
Standard Features
H2X Fitness Swim Spas are built with premium features that come standard for the best in exercise and relaxation.
See What Our Customers Are Saying
"My wife wanted a swim spa to help with her recovery from a hip replacement and for general health improvement. She has used it nearly every day since it has been set up. She loves it!"
- Keith, Oregon
"We received our spa about a month ago and are enjoying it every day. Just started exercise program and feel great. Plenty of power from the Therapool D to get a good workout. Lots of seats for family and friends to join us."
- Bern, California
At Master Spas, we make buying a swim spa just as relaxing as owning one.
See a swim spa, select the perfect size.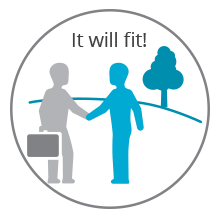 We can do this with a photo & dimensions or by visiting your backyard.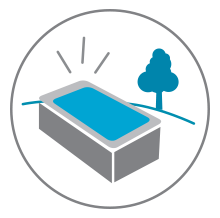 When you're ready, installation can take less than a day.