Therapool SE Swim Spa
Fitness Oriented, Air-injected Flow Stream, Dual Speed
Therapool D
is rated out of
5
by
32
.
This fitness spa is loaded with high-end features but at a surprisingly affordable price. The large flat floor is perfect for aquatic exercise and rehabilitation, while three high-performance flow stream swim jets provide a current for walking or running in place. At the end of your workout, slip into one of the ergonomic seats, letting the hydrotherapy jets help you recover and relax.
Therapool SE
Specifications

Dimensions
132" x 94" x 51"
(336cm x 239cm x 130cm)
Water Capacity
925 Gallons (3,502 L)
Weight Dry/Full
1,410 lbs. (640 kg)
10,420 lbs. (4,726) kg)
Propulsion System
3 Flow Stream Swim Jets
Power Requirement
230V / 32 Amp
Pumps
2
Stainless Steel Jets
21 (Incl. 3 Flow Stream Swim Jets)
Water Features
1
Ozone System
Standard
Filtration
EcoPur® Charge
LED Lighting
Colorscape
Listing Number
1470
Therapool SE
Standard Features
H2X Fitness Swim Spas are built with premium features that come standard for the best in exercise and relaxation.
See What Our Customers Are Saying
"My wife and I are in our 70s with the usual old age aches and pains. She has a bad knee and I have severe back pain. Our Swim Spa is going to add years to our lives. We are able to workout like we never could in a gym. Her knee is getting better and I have a lot less pain."
- P., California
"We love our swim spa! It's big enough for our whole family! Our 3 year old loves swimming in it!"
- Cararena, Oklahoma
At Master Spas, we make buying a swim spa just as relaxing as owning one.
See a swim spa, select the perfect size.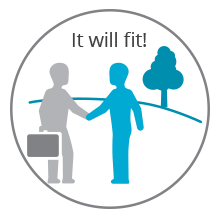 We can do this with a photo & dimensions or by visiting your backyard.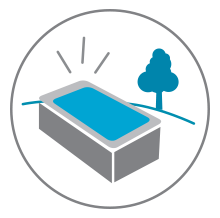 When you're ready, installation can take less than a day.